bamboo x-treme® outdoor decking
The next generation in decking
The solid bamboo decking boards MOSO® Bamboo X-treme® are made from compressed, thermally treated bamboo strips. Bamboo X-treme® is suitable for outdoor applications, especially as decking. The extreme stability of the material ensures a very durable bamboo terrace, with the natural appearance of hardwood.
25 years guarantee
After more than 10 years successfully producing and selling thermally treated bamboo decking, MOSO takes the product to the next level by extending the warranty of Bamboo X-treme® outdoor products* to 25 years. With all certifications in place, and with more than 3 million m² decking installed, MOSO is now ready to give even more reliability to their customers by extending the*) warranty period
Bamboo X-treme® decking, cladding, fencing, sub-beams and end-profile.
Install decking quickly & economically
Thanks to the special symmetrical shape of the sides, the bamboo decking boards offer the possibility to choose between either the ribbed or the flat surface of the plank. With the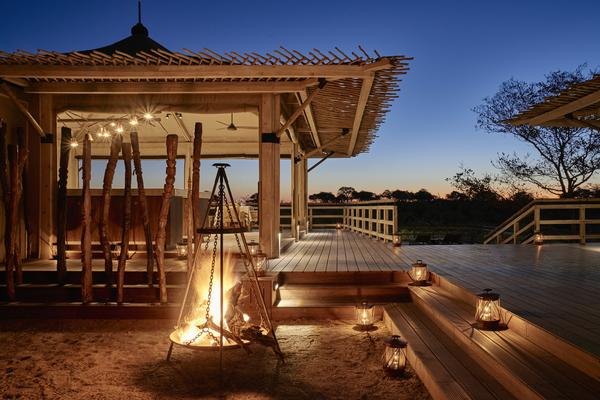 Bamboo with highest durability class
A unique heat treatment process, called Thermo-Density®, provides Bamboo X-treme® the highest durability class possible within the appropriate EU norms*. The
*) Class 1 for EN350 / CEN/TS 15083-2, Class 0 for EN152 and Class 4 for EN335
More stable than any hardwood
Bamboo X-treme® decking is very stable, as a result of the thermo treatment combined with High Density® compression of the bamboo strips. Even after many years after installation, Bamboo X-treme® boards stay straight, as many reference projects show. The boards are more stable than any tropical hardwood and therefore can be produced with head side tongue and groove connection. That is why the installation can be done without gaps between the head sides, which not only looks very appealing, but is also much faster and easier to install compared to non-profiled decking boards.
The beautiful and sustainable decking solution
The decking boards in the Bamboo X-treme® collection have many characteristics similar to (tropical) hardwood. However, Bamboo X-treme® boards are made from the fast growing Moso bamboo , a rapidly renewable resource that not only grows very fast (up to 1 meter per day!) but does not result in deforestation after harvesting, as the plant does not die when the stems are harvested. Like any hardwood species, when exposed to the weather, Bamboo X-treme® will turn grey over time. A beautiful, natural look will appear that is similar to weathered hardwood.
Documentation
Green greener greenest - Sustainability leaflet
Benefits
Guarantee 25 year

This product is of the highest quality and comes with a product guarantee of 25 years...

CO2 neutral

MOSO has commissioned Delft University of Technology to execute an official LCA...

Contribution LEED & BREEAM

Additional credits for the leading green building certification programs...

Durability - Class 1

The only bamboo decking with class 1 durability (EN350) tested following CEN/TS 15083-2 (simulated graveyard test)...

Use Class 4

Class 4 in accordance with EN335 (use/risk class)...

Fire safety - Class Bfl-s1 (EN 13501-1)

The fire safety of flooring products can be classified ranging from...

High hardness (Brinell kg/mm2)

Exceptionally hard: Brinell >9,5kg/mm2 (hardest wood available).