bamboo veneer
MOSO® bamboo veneer is a high quality veneer, developed and patented exclusively by MOSO (Patent nr. NL 1019971), which is created by slicing sheets from laminated blocks made from bamboo strips.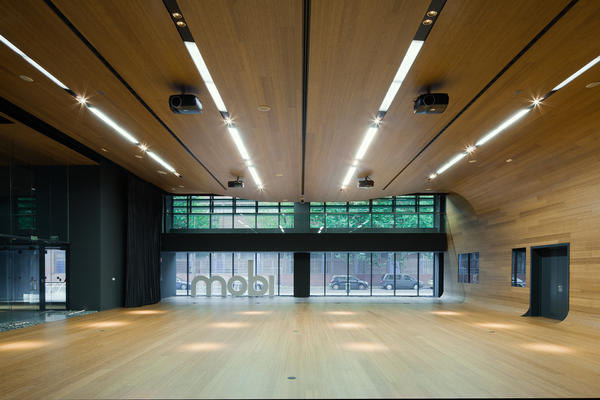 Leaflet Beams, Panels & Veneer
Thin & strong
To avoid cracks during handling, MOSO® bamboo veneer is backed with a thin, but strong cellulose fleece. This facilitates easy pressing of the veneer sheets on a panel, which enables the use in multiple applications in the building and interior design industry.
MOSO® bamboo veneer is available in various sizes, colours and styles and can be supplied with formaldehyde free adhesive (E0 norm) and FSC®-certification. MOSO® bamboo veneer is mainly offered in A-selection (regular in colour) and can be processed with a minimum of cutting and selection waste.
Panel & Veneer Processing Instructions
Benefits
Indoor emissions - E1

For a healthy indoor climate it is important that products used indoors have very low emissions...

CO2 neutral

MOSO has commissioned Delft University of Technology to execute an official LCA...

Contribution LEED & BREEAM

Additional credits for the leading green building certification programs...

FSC®-certified (on request)

FSC® is globally recognized as the best and most stringent sustainable forestry certification...